Is it time to cut the cord?
A LOT OF GAMERS STILL have the idea that a true gaming mouse can't be wireless-that wireless mice lag and are unreliable and will totally wreck your K/D in Call of Duty. Fortunately, that idea has been proven wrong repeatedly recently, as multiple companies have released high-quality wireless gaming mice. With the G602, Logitech has pounded another nail in that myth's coffin.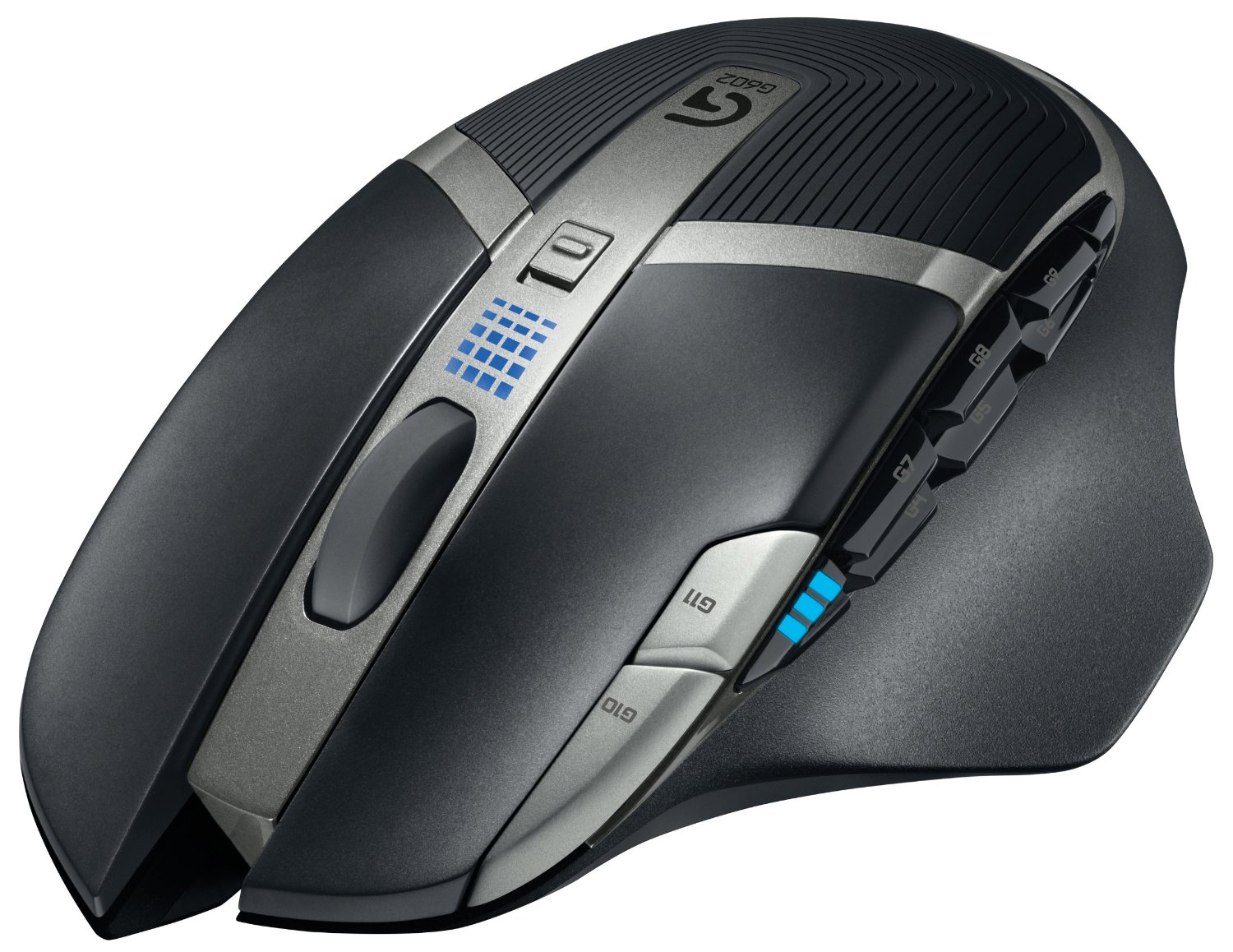 The Logitech G602 is a wireless mouse with a solid, all-purpose set of features. It has plenty of buttons, including a bank of six bindable keys accessible to your thumb, which allows it to work fairly well for MMO or FPS gameplay.
It's long, with a high-arched design that will work best for those who prefer a full-palm grip, and the construction is topnotch. A rubber pad on the palm makes the mouse easy to hold on to, and the textured plastic around the sides of the mouse feels very durable.

The Logitech G602 isn't rechargeable, but it is designed for extreme longevity. Logitech claims that in gaming mode, a single set of two AA batteries will last for 250 hours. During our testing, we weren't able to make a dent in the battery meter, so we're not inclined to disagree.

In order to provide longer battery life, Logitech went with an optical sensor. We found the tracking to be quite good, though th ma 1mu"1 2 500 dpi nd SOOH2 po ltng rat might be too low for some gamers. Logitech's software is usually solid, and the G602 is no exception.
If you're looking for a wireless-only mouse with plenty of features for any type of gaming, you won't be  disappointed by the G602.[/vc_column_text][dt_gap height="15″][vc_column_text]
Key Features
– Up to 250 hours of battery life1
– Power-saving, high-accuracy Delta Zero sensor technology
– Lag-free gaming-grade wireless
– Performance and Endurance modes maximize battery life
– Long-life buttons rated to 20 million clicks
– 11 programmable buttons for customized game control2
– On-the-fly adjustable DPI
– For Windows 8, Windows 7, Windows Vista, and Mac OS X 10.6.8 or higher
There is no video available